Description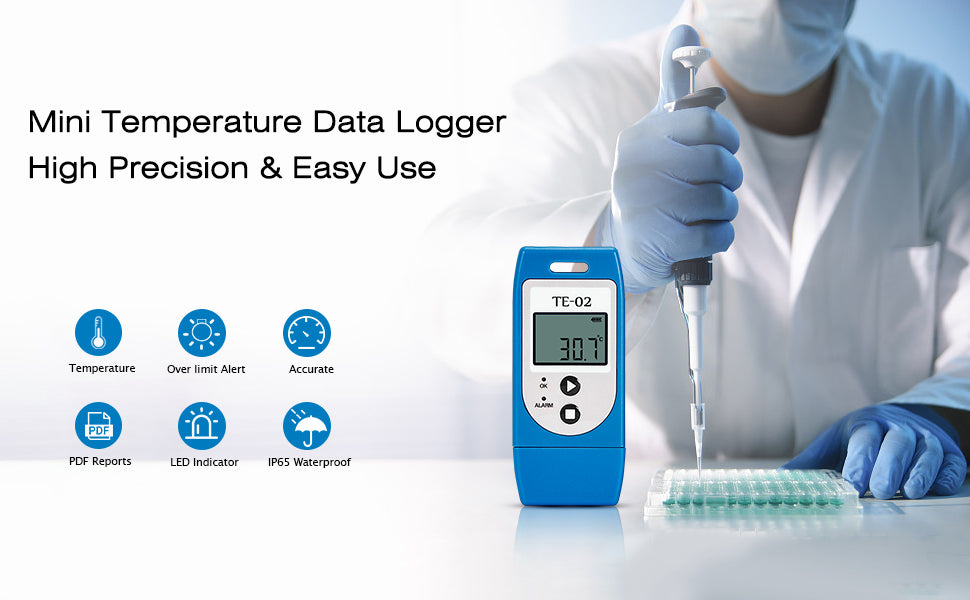 【Read and Email Data Reports From Your Phone with OTG Adapter】Our usb temperature data logger can connect to your smart phone and allow you to read and send your report at anytime and anywhere. Easy operation and no software required.
【FDA 21 CFR Part 11 Compliance】Our temperature recorder meets FDA 21 CFR Part 11 standard, for the traceability of user activities offer maximum security and safety, storage of raw data in tamper-proof file format
【Auto-generated CSV & PDF Reports】Our temperature data logger transit automatically generates CSV and PDF reports contains a wealth of information that can assist in evaluating the monitored goods, including temperature data curve, statistical values like MIN, MAX, AVG, MKT, and a comprehensive tabular representation of all measurement values
【Multi-Device Data Comparison】Our temperature data logger transit comes with free data management software, allowing you to compare data charts across multiple devices. With this feature, you can easily monitor and analyse temperature data across different locations and times, making informed decisions for your needs.
【Visual Over-Limit Temperature Alarm】With its visual signalling when the temperature exceeds the acceptable limit, our refrigerator temperature monitor allows you to quickly and effectively identify potential risks. This enables you to take the appropriate actions, minimizing the risk of non-conformities.
A temperature data logger is a form of data logger optimized or configured for temperature probes or sensors (and in the case of a humidity and temperature logger, with humidity sensors too). A data logger is an electronic device capable of storing a number of measurements.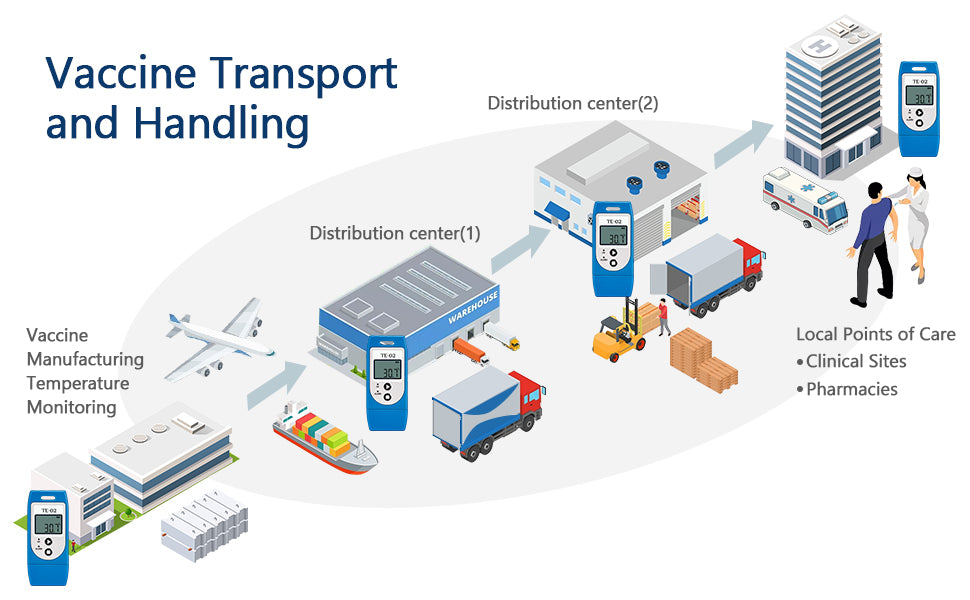 Parameters of the Temperature Data Logger
| | |
| --- | --- |
| Data Channels | 1 Temperature Channel |
| Measurement Range | -30°C ~ 60°C |
| Accuracy | ±0.5°C (-20°C ~ +40°C), ±1.0°C (other) |
| Resolution | 0.1°C |
| Data Storage Capacity | 32000 Temperature Readings |
| Sampling Rate | 10 Second to 24 Hours (User-Specified) |
| Startup Mode | Button or software |
| | |
| --- | --- |
| Start Delay | Optional, Default: 30 mins |
| Alarms | Visual High and Low Alarm Thresholds Displayed on LCD and Set via Software |
| Power Source | (1) CR2032 Lithium Coin Cell Battery |
| Battery Life | 1 Year |
| Communications | USB Connection to Setup Data Logger and Download Data |
| Weight | 23 grams |
| Dimensions | 8.2 cm x 3.6 cm x 1.3 cm |