Description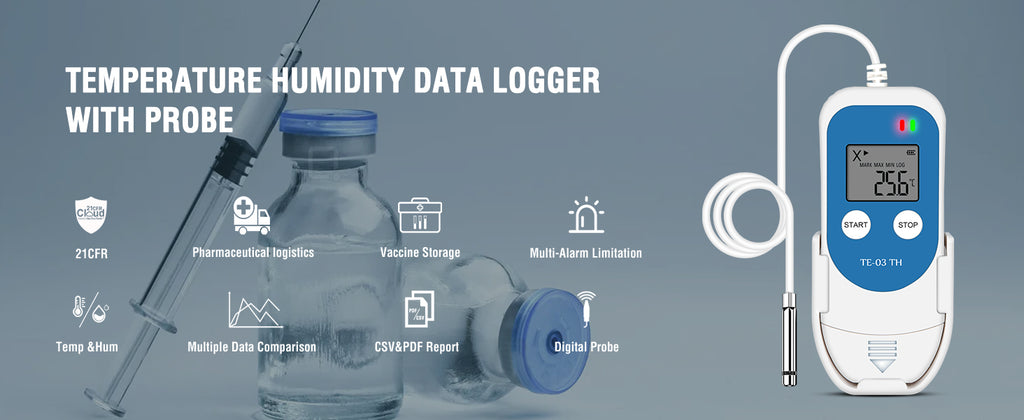 Designed for vaccine storage - Meets current CDC / VFC requirements and additional recommendations for vaccine storage and monitoring, FDA 21 CFR Part 11 Compliant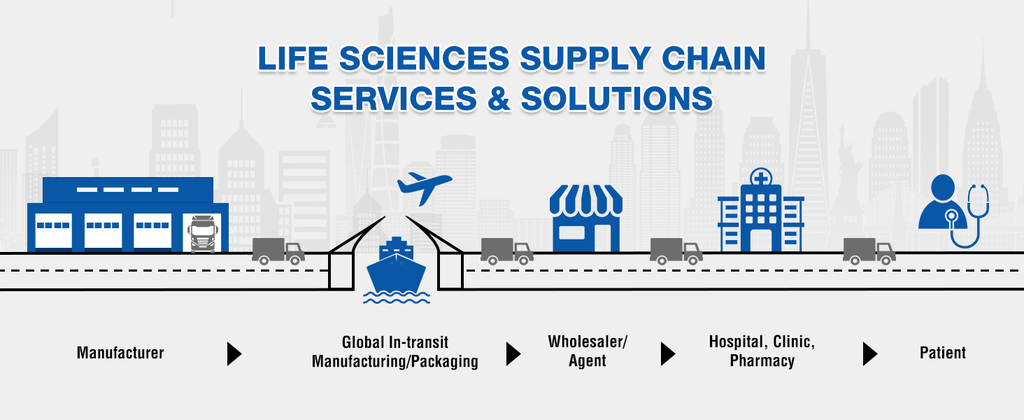 Why ThermElc- Focus on the research and development of life science and food cold chain full-process data visualization products. Applied in vaccines, nucleic acid detection, IVD, blood products, hospital pharmacies, CDC, cold chain logistics, warehouse management and other fields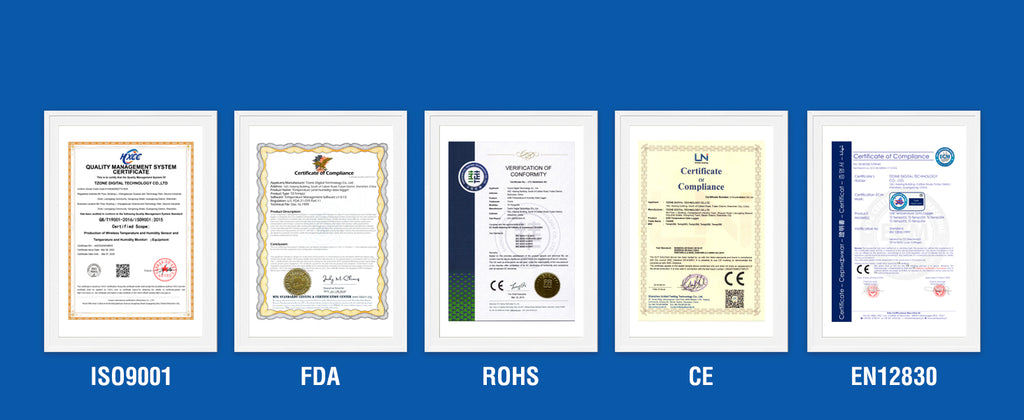 Easy to install - Equipped with a professional bracket for installation and viewing of data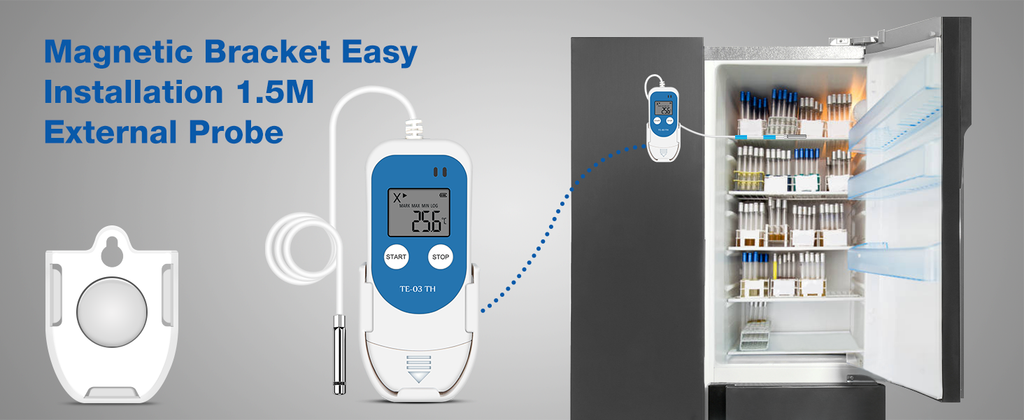 High precision probe - Accurately sense small changes in temperature. With a wide measurement range temperature  -40℃ ~85℃, humidity 0%~100%RH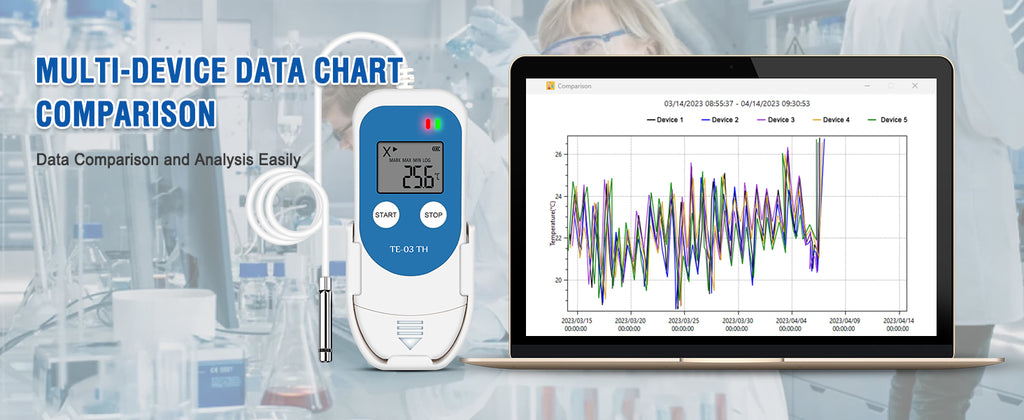 Alarm and Value Visibility - Current temperature and MAX MIN value can be obtained from the LCD screen, Multi-alarm light Alarm, report alarm and LCD alarm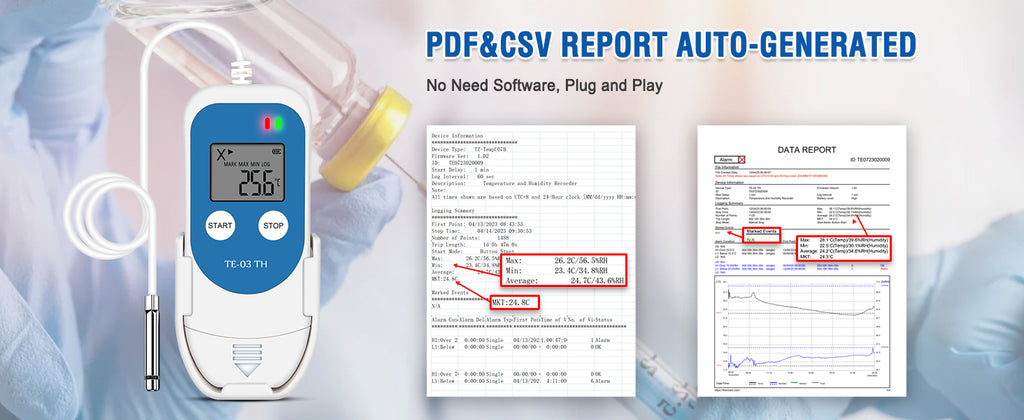 Parameter Settable - Temperature unit switch, Alarm Range, Logging Interval.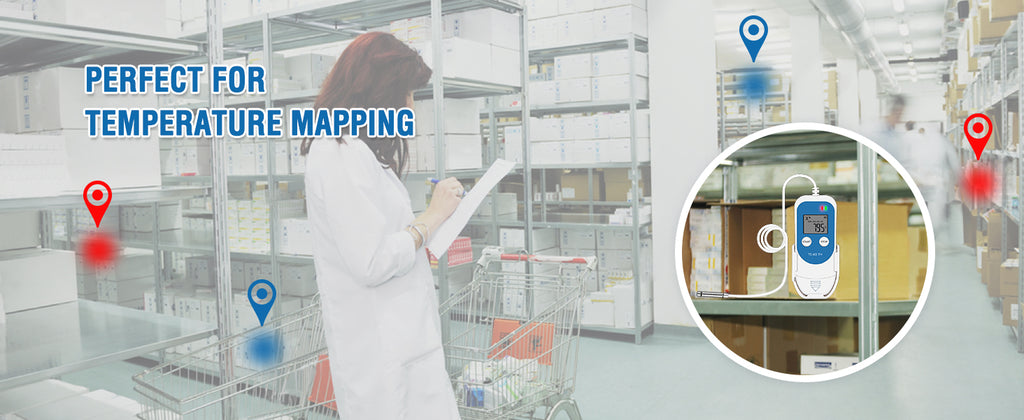 | | |
| --- | --- |
| Technical Specifications | |
| Temp Range | -40°C~+85°C (-40°F~185°F) |
| Temp Accuracy | ±0.3°C/±0.9°F (-20°C~+40°C), +0.6°C/±1.8°F (others) |
| Humi Range | 0%~100%RH |
| Humi Accuracy | ±3%RH (25°C, 20%RH~90%RH), ±5%RH (others) |
| Resolution | 0.1°C/°F; 0.1%RH |
| Memory Maximum | Maximum 34,560 points |
| Logging Interval | 10 seconds to 99 hours |
| Data Interface | Micro USB |
| Report Format | PDF/CSV Auto |
| Battery life | 1 Year |
| Logging Mode | Stop when full; Button |
| Alarm Configuration | Led Light; LCD display;Report |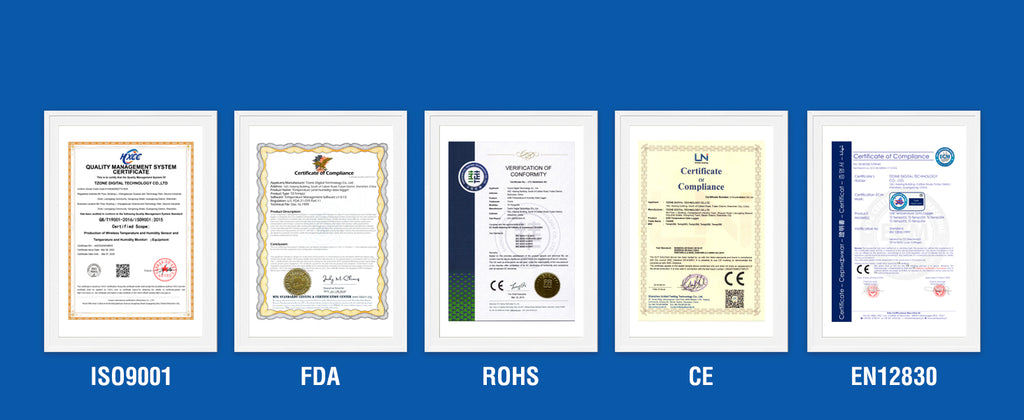 Unit not working help
I have the same issue as another post. PDF is empty with critical battery message despite changing the battery.
Unit Appears Faulty
Purchased a TE-03 TH but on arrival and plugging USB into laptop the report stated battery critically low replace battery.
This was done but still receive the same message. Called leaving messages and emailed but unable to obtain support. Also not connecting to Temperature management software.
Not impressed.
Perfect for intended purpose of logging temperature and Humidity
When wanting to confirm a refrigerator or freezer is meeting desired set points and verify their temperature swings, this device is excellent! I purchased 6 and use to monitor / log the needed info. I confirmed the temperature is on point with my calibrated fluke meter and platinum probes. Having the magnet on the back is also a big help. Having the weighted temperature probe (glycol bottle) is also perfect. If you calibrate or monitor equipment, you will understand.
Very happy with purchase and if asked to recommend, this is the one.
Great, affordable data logger!
This is really a great tool for the price. I used it to log the temps. for a new "smart pump" that I installed for a client. Set it to log every minute and was able to discover an issue with cold water moving backwards thru the pump. Then I moved the sensor and discovered that the tank outlet temp. was set too high through the tempering valve and got these fixed before they became an issue. One reviewer said that the temperature on theirs was way off, mine was within 0.7 degrees (compared to a certified calibrated thermometer), the software allows you to add or subtract to adjust the calibration so that is a non issue. Other loggers that I looked at were either way more expensive or didn't have the features. This is a great tool for HVAC or plumbing trades to see how your setup is working without having to sit there and watch the unit all day.
The parameter screen lets you set up everything exactly how you want it, turn it on and off in the field and download to a graph for simple view of what's going on, save as a JPEG for future reference. Temp. or humidity can be used separately or together. You do need to download it to a computer to view the data though.
orks with PC and allows you to export your data
Love it. Looked long and hard for this. Most of the others only work with your cell phone and have beautiful graphics, but not very useful or practical if all you want to do is check the temperature / humidity and download to your PC for analysis. Lots of configurable parameters and easy to use. This is a real, serious tool unlike most of the others I've looked at.