Description
ThermElc TE-02 PRO H Temperature Humidity data logger is the perfecttool for stand alone or cold-chain monitoring and documentation of temperature and relative humidity conditions that are critical in laboratories, pharmaceutical, medical, storage, freezers, coolers,shipping containers, warehouses, environmental monitoring and food storage applications.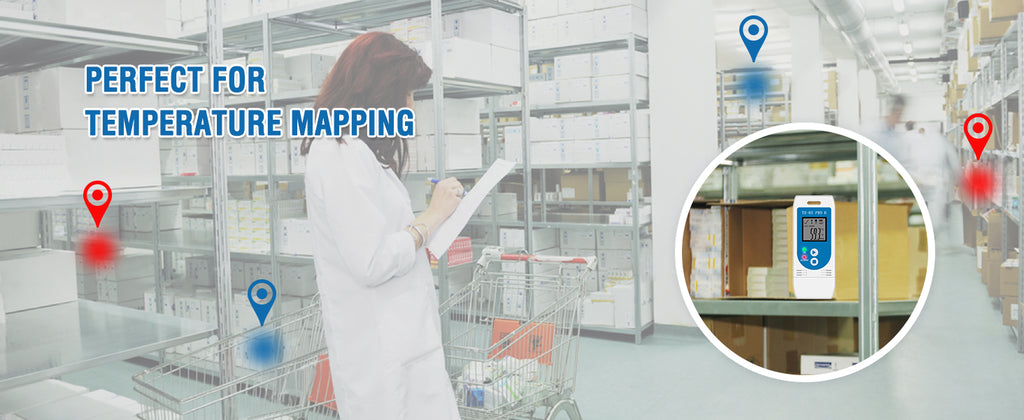 Designed to be Multi-use
Temperature & Humidity measurement and recording
Wide measuring range,high accuracy and large data memory
Statistics available on LCD screen
No software needed to retrieve data
Automatically generates PDF report and CSV file
Programmable software for logging parameters,alarms,and start delay
Temperature Scale:℃ or℉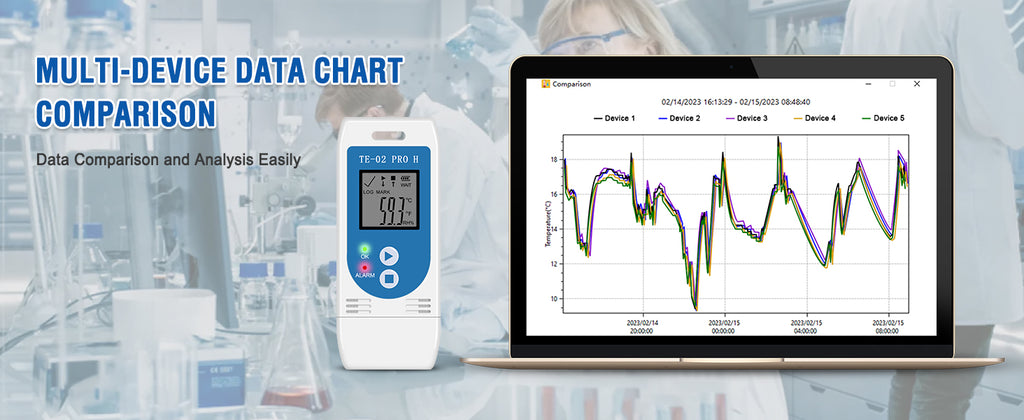 Accuracy: +-3%RH; +-0.5¡℃ (-20℃~ +40℃), +-1.0℃ (other range) 

Measurement Range: Humidity 0%~100%RH, Temp -30℃ ~ 60℃ 

Resolution:+-0.1%RH 

Memory Capacity :32,000

Recording Options: Delayed or Push-To-Start Logging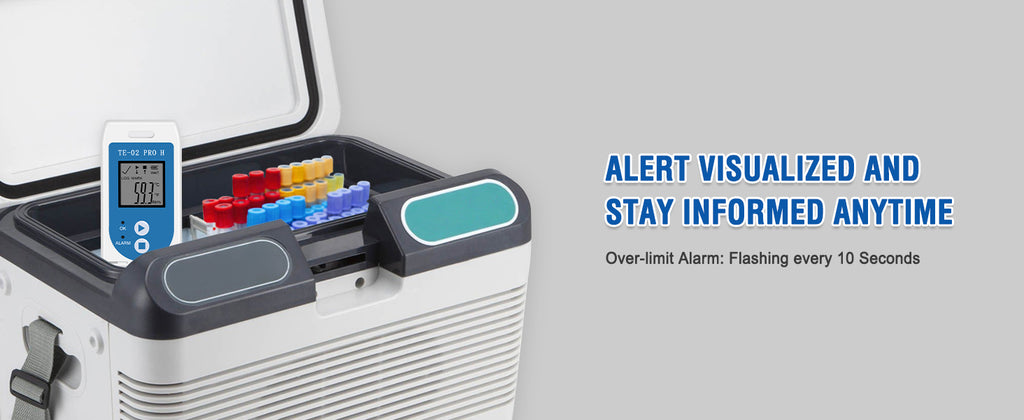 Record Interval: 10 seconds to 18 hours adjustable [Default:10 mins]

Start Delay: Start Delay Programmable (0 ~ 254 mins) [Default: 30 mins]

Alarm Delay: Programmable (0 ~ 960 mins) [Default: 10 mins]

Alarm Range: Programmable high or low alarm limit for each channel
Shelf Life / Battery: Typically 1 Year; CR2032 3.0V Lithium Battery
(Depending on Sampling Rate and Environment) 1 years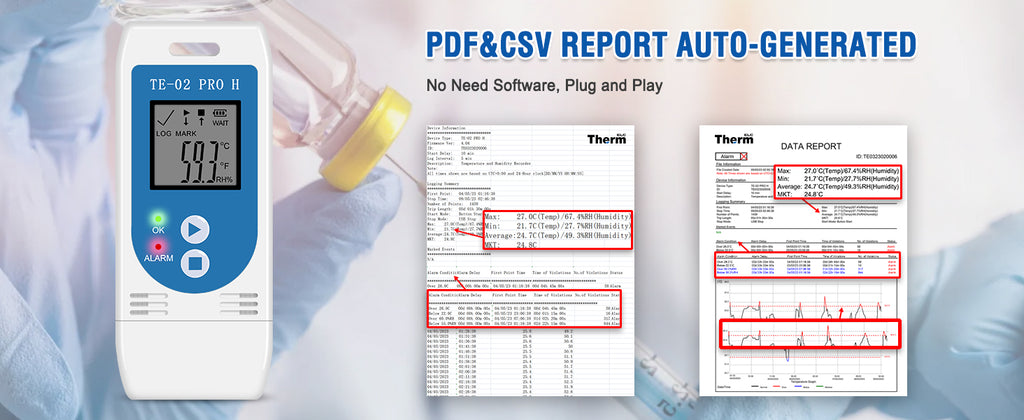 Report Generation: Simultaneously generate PDF report and CSV file Automatic PDF/CSV report

Communication Interface: USB2.0

Time Zone: UTC +0:00 (Default)

Demensions: 89mm x 36mmx 16mm

N.W.: 25g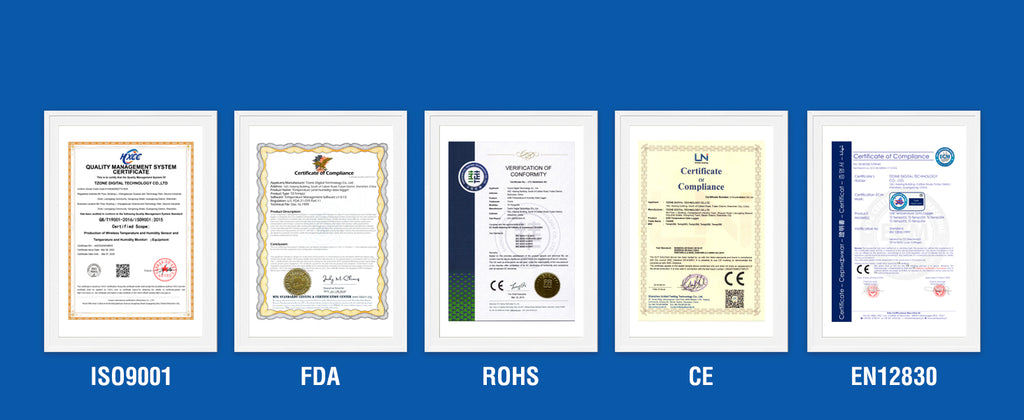 Very easy to use
The data is displayed very nicely with the software you download. With the software you can change the parameters. Without it though you can still see the data as a pdf line graph. Very happy with it. I used it to track humidity levels in small container for delicate instruments.
Articulo 100% recomendado
Un articulo 100% recomendado, facil usar, el software para uso se descarga facilmente y solo se enlaza. Si no tuviera el programa, aun asi crea un archivo en pdf sin necesidad de instalar nada. Muy contento con la compra ya que mide temperatura y % de humedad